Braided sewing threads
for leather processing.
Braided sewing threads for leather
High quality braided sewing threads for decorative seams, topstitching and finishing seams. Our yarns have been specially developed to meet the high demands of leather manufacturers. They are suitable for processing a wide range of leather products, such as moccasins and other types of shoes. Waxed for processing by hand (Ritza 25). Also available as lubricated sewing threads for machine processing (Ritza 44).
Our sewing threads for leather are braided (16-fold thread) and available in many thread strengths.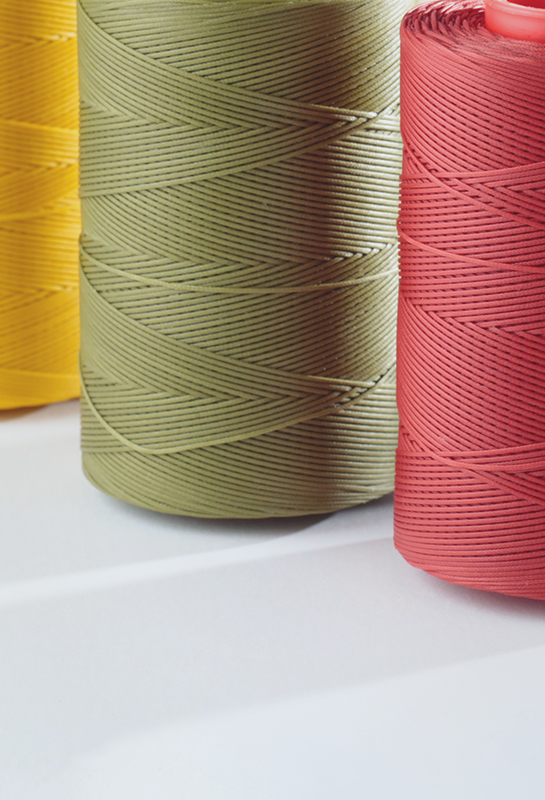 Waxed leather sewing thread - hand sewing thread (Ritza 25)
Braided sewing thread for manual leather processing, especially for decorative seams on all kinds of leather goods. Ritza 25 sewing thread is coated with synthetic wax for hand sewing and machine processing of leather products.
Silicone lubricated leather sewing thread – machine sewing thread (Ritza 44)
Braided sewing thread for mechanical leather processing, in particular for decorative stitching on all types of leather goods. Ritza 44 sewing thread is lubricated with a special silicone oil, for mechanical sewing on all types of sewing machines.